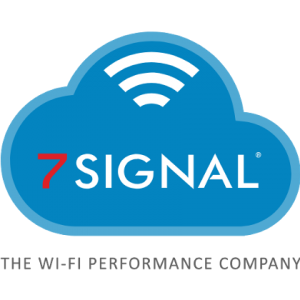 Ask us to demonstrate how NAS with its 7SIGNAL platform relieves wireless network pain points for organizations that rely on mission critical Wi-Fi to conduct business.  NAS offers an enterprise cloud Wireless Network Monitoring (WNM) platform that continuously monitors the wireless network for performance issues – maximizing network uptime, device connectivity and network ROI.
NAS with 7SIGNAL is unique because we measure Wi-Fi performance from the "outside in" and provide data that is not tracked by the Wireless LAN or device vendor.
NAS and 7SIGNAL in Healthcare:
Fast, reliable Wi-Fi is critical to delivering great patient care.  Hospitals that can troubleshoot, pinpoint and resolve Wi-Fi issues quickly empower caregivers to focus on patient outcomes, not connectivity. NAS and 7SIGNAL bridge this gap between caregivers and IT with a Wireless Network Monitoring platform.
NAS and 7SIGNAL in Warehouse/Distribution:
Reliable Wi-Fi is a must for your manufacturing, warehouse and distribution business to run effectively. The wireless networks and client devices supported over those networks can be very complicated.  NAS using its 7SIGNAL platform can help you find and fix the Wi-Fi issues that arise in your complex environments.  NAS has unique expertise in all aspects of your manufacturing, warehouse and distribution business, including secure wireless network design, configuration, troubleshooting, and handheld device configuration expertise.
NAS and 7SIGNAL in Enterprise:
NAS with 7SIGNAL monitors user Wi-Fi experience 24 hours a day and crowdsources Wi-Fi performance data from every laptop, tablet and smartphone on your network. NAS  proactively reports to you any dips in service that might inhibit your employees' ability to get work done or serve customers. NAS through 7SIGANL provides Wi-Fi analytics by tracking and trending your Wi-Fi performance over time. This actionable intelligence ensures your organization is working in concert with the wireless devices and cloud-based systems to deliver the best and most responsive customer care.
NAS and 7SIGNAL in Higher Education:
Let NAS demonstrate how we deploy our 7SIGNAL Wi-Fi performance management system to develop an optimization project for your faculty and student learning wireless networks. NAS can develop a 7SIGNAL data baseline over a few short days and create an optimization plan consisting of recommended Wireless LAN configuration changes to substantially elevate the learning experience.